Eine Dankeskarte musste her und dieses wunderschöne Stempelset von Altenew hat nur darauf gewartet verwendet zu werden. Und spontan kamen mir da Wasserfarben/Aquarell in den Sinn. Also nichts, worin meine Stärke liegt 😉 Ich habe micht trotzdem gewagt und bin absolut zufrieden mit dem Ergebnis – Wasserfarben werde ich von nun an öfters benutzen!
I needed a thank you card and had this lovely stampset from Altenew on my desk. Spontaneous I decided to watercolor, althoug this is not my strenght 😉 However I tried it and was very pleased with the result. I'll use watercolors more often in future!
Und weil ich das Ergebnis so toll fand, habe ich noch gleich einen passenden Geschenkanhänger gemacht.
And because I liked the result that much, I did a matching gift tag.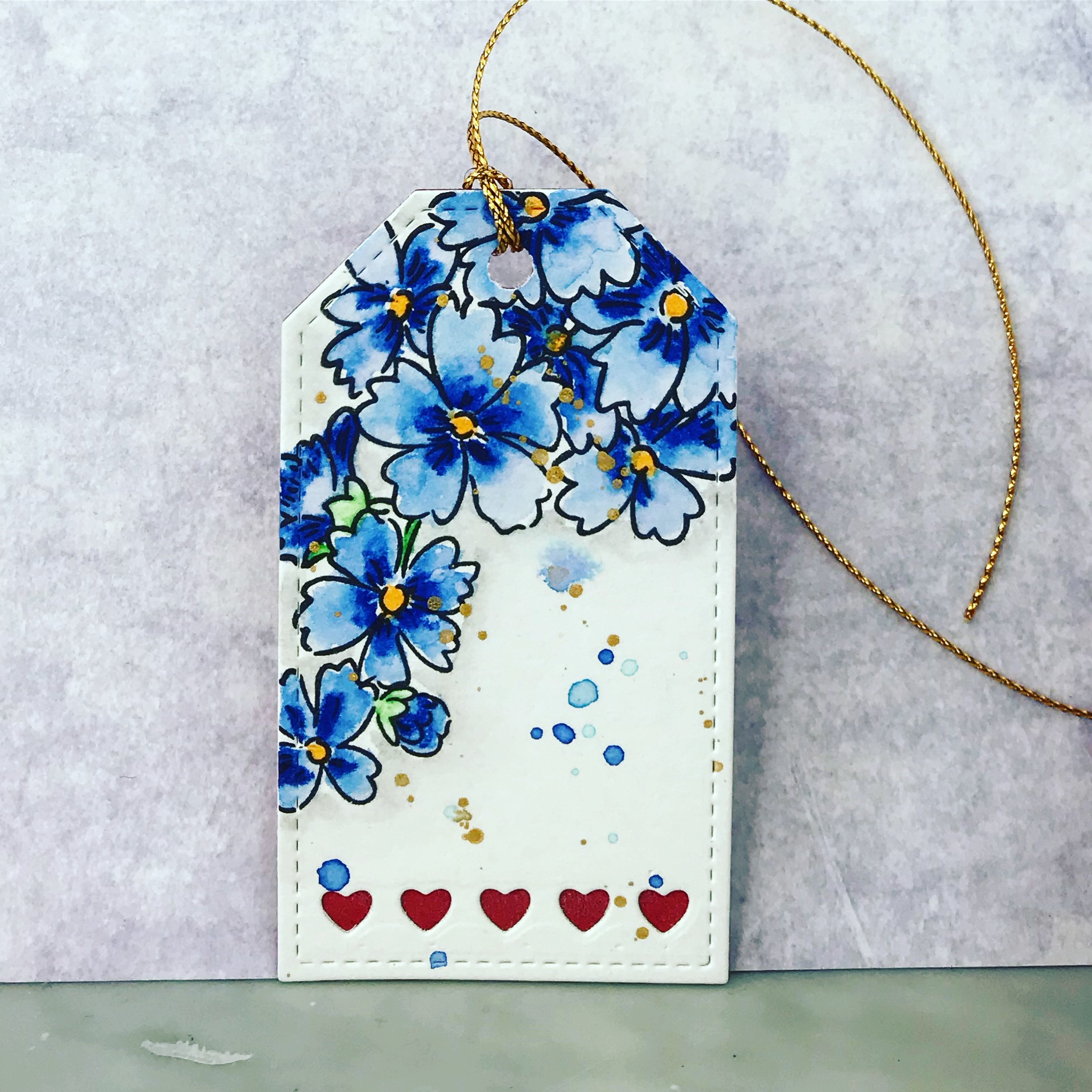 Danie Peuss/Klartext Stempel "Immer schön lächeln"
Altenew "Starry Flowers"
Mama Elephant "Basic Set"
Zig Clean Real Brush