Mandalas gehen eigentlich immer, oder? Als ich das Stempelset "Mandala Maker" von Gina K. gesehen habe, wars um mich geschehen. Zusammen mit dem Wreath Builder sind die Möglichkeiten schier unbegrenzt!
Dieses Mal habe ich Pink & Violett auf Craft-Papier ausprobiert und finde das Ergebnis zwar nicht perfekt, aber es gefällt mir trotzdem ganz gut.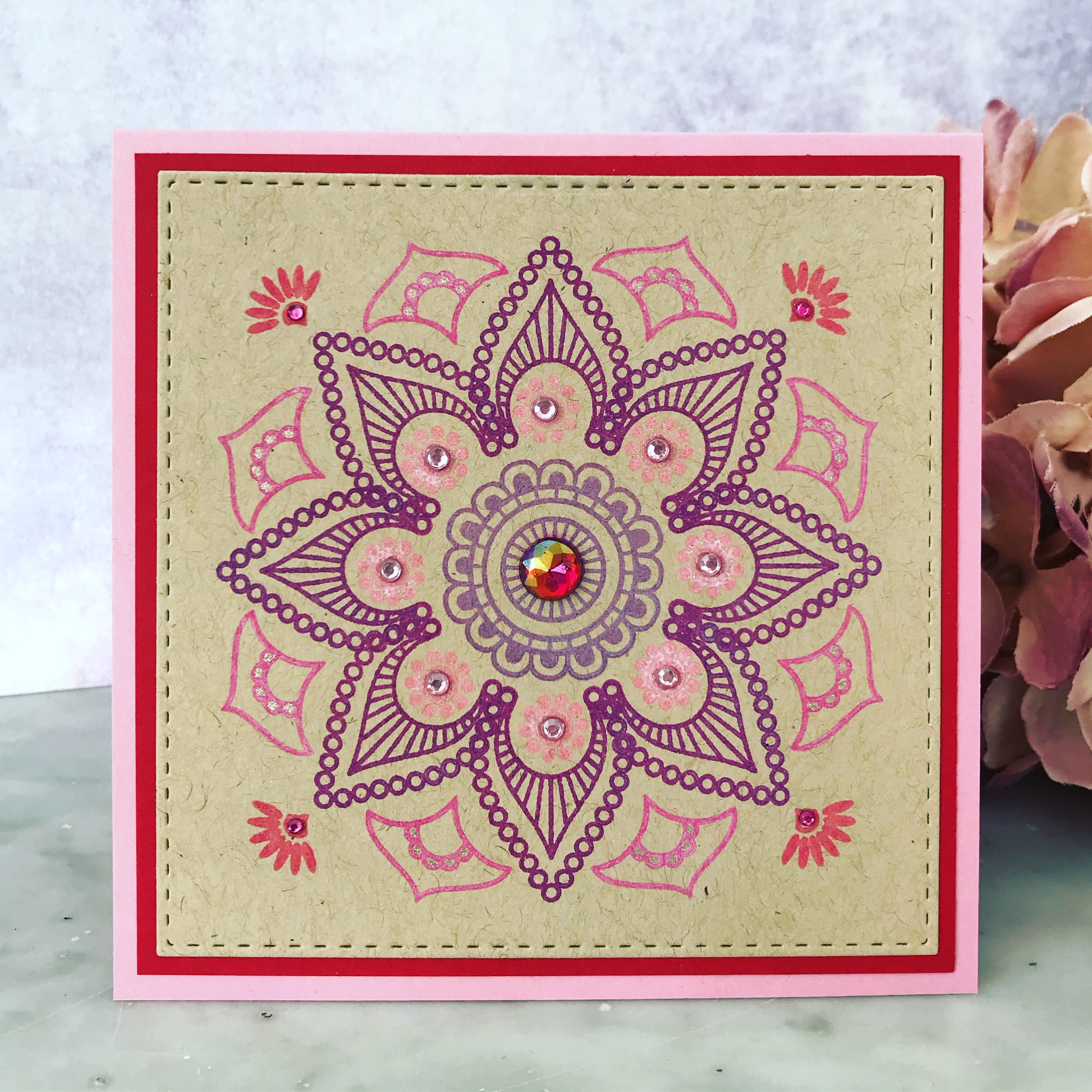 I love mandalas! When the stampset "Mandala Maker" from Gina K. came out I immediately had to have it. Together with the Wreath Builder the possibilities are endless!
This time I tried out pink & purple Distress Oxide Inks on craft paper and I'm quite pleased with the result.
Gina K. "Mandala Maker"
Gina K. Wreath Builder
Distress Oxide Inks